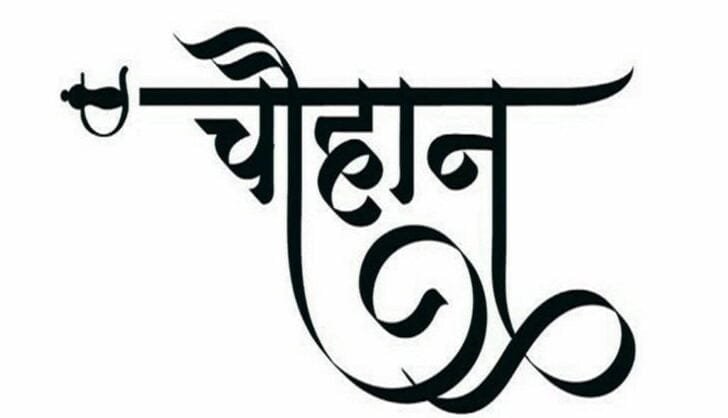 HISTORY OF CHAUHAN DYNASTY PART- 2
Published on May 11, 2021 by Just Prep Raj |
Last Updated on June 8, 2023 by Just Prep Raj
CHAUHANS OF RANTHAMBORE
The founder of Chauhan dynasty in Ranthambore was Govinda Raj. He was a son of Prithviraj III and therefore, it has relation to Shakambhari Chahamana family (Chauhans of Ajmer).
He was succeeded by Vallabhdev (Valhan/Balhan).
In 1226 A.D., the Ranthambore fort was captured by Delhi Sultan Iltumish.
The last and Famous Chauhan ruler of Ranthambore was Hammirdev. He followed the footsteps of his forefather Prithviraj III and won around 16 number of battles. He also organized a 'Koti Yagya'.
Hammir also wrote a book by himself called 'Shringaar Haar'.
Nayanchand Suri was another famous scholar of his time.
He built Chattri of 32 pillars in Ranthambore Fort in remembrance of his father Jai Singh.
The fort of Ranthambore was attacked twice by Delhi Sultan Allaudin Khilji but he remained unsuccessful.
Jalaluddin Khilji in 1291, had to return because of smart preparation by Hammir and fathomless structure of the Fort.
Hammir Singh helped and gave shelter to Mohammad Shah of Mongol. This infuriated Allaudin Khilji and he send his commanders Ulugh and Nusrat Khan with a large infantry to demand for Muhammad Shah in 1299.
They offered 10,000 gold coins, 300 horses and 4 Elephants and marriage of Hammir's daughter Devaladevi with . But these proposals were rejected.
Hammir Dev Chauhan's army defeated his enemies and killed Nusrat khan.
In 1301, Allaudin Khilji attacked again and defeated Hammir by tricking his men Ratipal and Ranmol and included them in his team.
Death of Hammir dev led to 'Johar' conducted by Rani Rangidevi and other ladies in the fort while men conducted Saka.
It is considered as first Saka of Rajasthan and first Jal Johar too.
Description of these incidents are mentioned in works of Hammir Mahakavya by Jaichand Suri and Hammir Raso by Jodhraj (Sarangdhar).
In 1301, Allaudin Khilji acquired the Ranthambore Fort and gave it to Ulugh Khan.
Amir Khusrao, a famous historian, was present with Alludin Khilji during this battle.