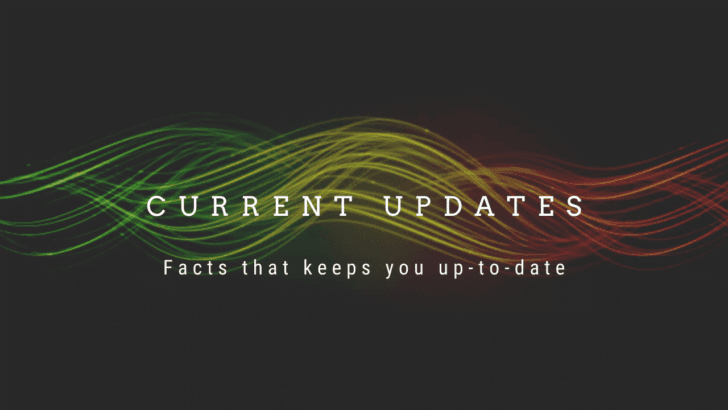 Rajasthan Current Affairs 2021 – 1st and 2nd September
Published on September 2, 2021 by Just Prep Raj |
Last Updated on March 14, 2023 by Just Prep Raj
NATIONAL AFFAIRS
The Vice-President and Chairman of Rajya Sabha M Venkaiah Naidu appoints Dr PPK Ramacharyulu as secretary general of the Rajya Sabha.
A floating ATM opened ion Dal Lake in J&K by SBI.
Finance Minister Nirmala Sitharaman inaugurated the project 'My Pad, My Right' in Tripura; an initiative by NABARD and NABFOUNDATION to aware rural women about menstrual hygiene and related livelihood.
Mariyappan Thangavelu (men's high jump) and Yogesh Kathuniya (Discus Throw) win silver in Paralympics 2002 held in Tokyo.
Moody's estimates India's GDP growth forecast to 9.6% for CY2021.
Famous cricket coach Vasoo Paranjape who trained cricketers like Sunil Gavaskar, Sachin Tendulkar and Rahul Dravid, passed away.
The entry age for the National Pension Systems (NPS) increased from 65 years to 70 years by the PFRDA (Pension Fund Regulatory and Development Authority).
Rajnish Kumar, former chairman of State Bank of India, appointed as an independent director of the Hongkong and Shanghai Banking Corporation (HSBC) Asia.
IIT Madras is developing a digital platform 'e-Source' into an exchange marketplace to deal with 'e-waste' related issues.
An innovative solution 'iAML (Anti Money Laundering) implemented by IDBI Intech Ltd at Life Insurance Corporation (LIC).
Chandigarh and Indian Air Force sign partnership to build India's first Air Force Heritage Centre in Chandigarh.
India's first Naval Anti-Drone System (NADS) to be developed under the collaboration of Indian Navy with Bharat Electronics Limited.
Ramagundam's National Thermal Power Corporation (NTPC) situated in Telangana wins Confederation of Indian Industry (CII) Energy Leader Award 2021.
Bengali author Buddhadeb Guha passed away.
Goa is the first Indian state to provide free water up to 16,000 litres to its people under 'Save Water to Get Free Water' scheme.
INTERNATIONAL AFFAIRS
India's neurosurgeon Basant Kumar Misra honoured with prestigious 'International Lifetime Award in Neurosurgery' by American Association of Neurological Surgeons.
The engineer at the Indian Astronomical Observatory of the Indian Institute of Astrophysics, Dorje Angchuk becomes honorary member of the International Astronomical Union (IAU).
Rabobank 2021 Global Dairy Top 20 report: France's dairy company Lactalis ranked first while AMUL of India ranked eighteenth.
South African cricketer Dale Steyn announced his retirement from all forms of cricket.
UNSC (United Nations Security Council) meet and adopts resolution on Afghanistan under the presidency of India; China and Russia rejected the resolution.
Central Bank of Nigeria to team up with a global fintech 'Bitt Inc' to develop its own cryptocurrency to be called as 'e-Naira' by the end of 2021.
Alar Karis becomes fifth President of Estonia.
Infosys becomes fourth Indian company to enter the list of 100 billion USD M-Cap.
World's largest and tallest observation wheel named 'Ain Dubai' to be opened in Dubai, UAE.
Ramon Magsaysay Award 2021 list: Bangladesh's Firdausi Qadri (Scientist), Pakistan's Muhammad Amjad Saqib (Economist), Philippines' Filipino Fisher and Roberto Ballon and South-East Asia's Steven Muncy.
Princepal Singh of India is the first from country to be part of NBA Championship Roster.
RAJASTHAN STATE AFFAIRS
Shooter Avani Lekhara becomes brand ambassador of govt's 'Beti Bacaho and Beti Padhao' project.
Rajasthan to become first Indian state to introduce 'Hotel Housing' concept for upliftment of hotel industry.
IPS Sanjay Arora of Rajasthan appointed as Director General of Indian-Tibet Border Police (ITBP).
Article 69 A to be injected to amend the Municipal Act under 'Prashashan Shehro ke Sang' Campaign.
Vijay Sharma appointed as Managing Director of North-Western Railway.
Dr Jaswant Rathi headed the Pre-Litigation Committee held in Rajasthan Public Service Commission.
Monsoon Session of Rajasthan State Assembly will begin from 9 September 2021.
Kisan Morcha of Rajasthan organized Farmer's Parliament on 15 September on the occasion of International Democracy Day.