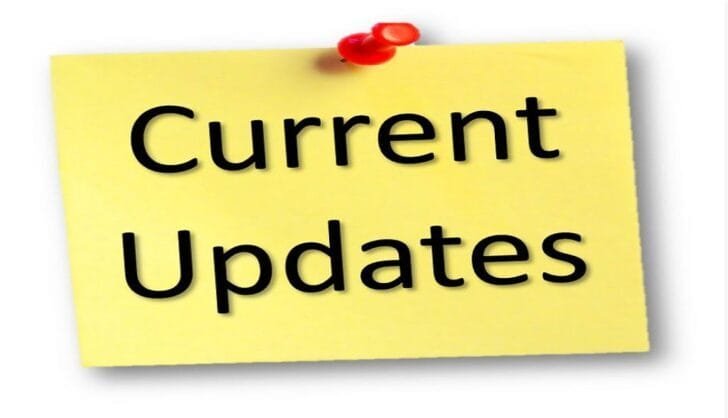 RAJASTHAN CURRENT AFFAIRS 2021 – 6th June
Published on June 6, 2021 by Just Prep Raj |
Last Updated on March 15, 2023 by Just Prep Raj
NATIONAL AFFAIRS:
Three Buddhist caves discovered by Archaeological Survey of India (ASI) in Nasik, Maharashtra. It is linked with the Tri-Rashmi Buddhist caves which was documented two centuries ago by a British military officer.
Formula for black pepper micronutrient foliar got patent by Indian Council of Agricultural Research (ICAR)- Indian Institute of Spices.
A two-day online event – 'Oasis of Hope Festival' organized by Film Division to mark the celebration of World Environment Day. The theme is 'REIMAGINE, RECREATE, RESTORE'
'Knowledge Economy Mission' launched by Kerala government to increase job opportunities for knowledge workers.
Defence Acquisition Council (DAC) meeting held by Defence Minister – Rajnath Singh has given the green light to a mega project to construct six conventional submarines for Indian Navy.
YounTab scheme launched by Lt. Governor of Ladakh to distribute 12,300 tablets to students to support online education during pandemic.
Reserve Bank of India (RBI), announced no change in the interest rate in its bi-monthly monetary policy
INTERNATIONAL AFFAIRS:
Union Minister for Environment, Forest and Climate Change – Prakash Javadekar, represented India at World Sustainable Development Summit 2021. Theme of the summit for 2021 is – 'Safe & Secure Environment for All'.
NTPC – India's largest power utility signs agreement to become part of UN Global Compact's CEO Water Mandate for efficient water management.
Government of Denmark approves plan of building an artificial island off Copenhagen to protect it from the problem of rising water level. It will be home to 35,000 people.
Geological Disaster Technology Research and Development Centre reports eruption of Indonesia's Merapi Volcano for four number of times along with 43 avalanche earthquakes.
SpaceX launched its SpaceX CRS 22 to International Space Station (ISS).
RAJASTHAN STATE AFFAIRS:
Jaipur has ranked 22nd among 100 cities at environmental risk as assessed by the 'Environmental Risk Outlook 2021'.
Oxygen generators sent by UK as Covid aid to India, will be installed at Ajmer and Jhalawar of Rajasthan.
'Saghan Plantation Campaign' initiated by Border security Force (BSF) at India-Pak border in Barmer on the occasion of World Environment Day.
CM Ashok Gehlot proposed to offer Rs. 330 Crores help to 33 lakhs family affected by the economic crisis due to lockdown.
Rajasthan got second position in online ranking given by the Union Govt. for 'Smart City Mission'.
Nagaur becomes first district of Rajasthan to get all its schools electrified under 'Ujaas Abhiyaan'