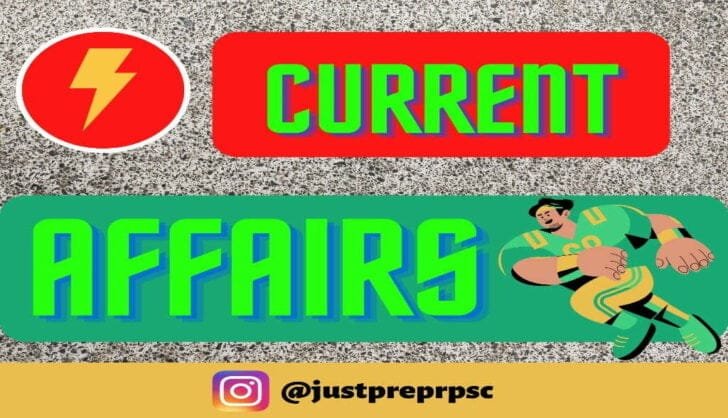 NATIONAL CURRENT AFFAIRS 14 DEC | RAS
Published on December 14, 2022 by Abhishek Shekhawat |
Last Updated on March 15, 2023 by Just Prep Raj
NATIONAL NEWS | 14 DEC | RAS | PRE | MAINS
National News
Ajay H Patel has been elected as the senior vice President of the Indian Olympic Association (IOA).
         Legendary former Athelete PT Usha has been elected as the first woman president of the Indian Olympic Association (IOA).
Karnataka shooter Divya T.S has been secured her 1st women's 10m. air pistol national title at the 65th national shooting championship competition in pistol events held in Bhopal held from 20th Nov.to 10th Dec 2022.

Indian-American Krishna vavilala has been honoured with the Presidential Lifetime Achievement (PLA) award for his contribution to his community and the country. Vavilala is from Andhrapradesh & the founder of Foundation for Indian Studies (FIS).

Indian TV actor Dev Joshi will be joining the 'dearMoon CREW'and taking a week long trip around the moon in a spaceX Rocket in 2023. 'The dearMoon' project was first announced in 2017 and it is the first civilian mission to the moon.

SpiceJet has been awarded the 'Safety Performer of the year' award by GMR Delhi airport awards 2022 for being the top performer among the self handling airlines.

Ministry of culture has set up seven Zonal Culture Centers (ZCC) at-
1.Patiala
          2.Nagpur
          3.Udaipur
          4.Prayagraj
          5.Kolkata
          6.Dimapur
          7.Thanjavur
These centres aim to Conserves and develop art, culture and craft across the country.