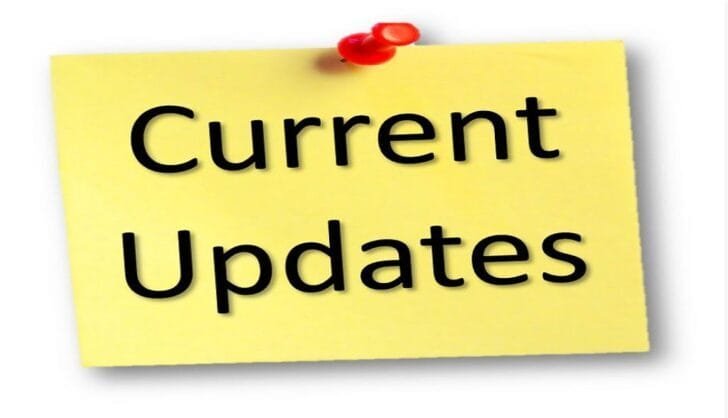 RAJASTHAN CURRENT AFFAIRS 2021 – 11th June
Published on June 12, 2021 by Just Prep Raj |
Last Updated on March 15, 2023 by Just Prep Raj
NATIONAL AFFAIRS:
GWEC (Global Wind Energy Council) report: India to install wind energy of 20 GW by the year 2025.
North east infrastructural development projects to be assisted by ISRO using space technology.
IIT Kharagpur built a technique to detect early development of cyclone in North east ocean.
Agricultural export of India rises to 17.34% during 2020-2021.
Prime minister to be part of G7 Summit to participate in outreach sessions.
New rules for ATM cash withdrawal laid down by RBI. It involves increase in interchange fee and ATM transaction limit. It also increased charges on transactions beyond free limit.
Assam to become a state with third most national parks in India. It will soon get its 7th National Park called as Dihing Patkai.
INTERNATIONAL AFFAIRS:
A joint report on child labor released by ILO-UNICEF on rise of child labor in the world in last two decades.
Indonesia: Mosquitoes infected with 'miraculous bacteria' in lab causing drop in dengue case.
China approved a law against foreign sanction to strengthen its defense system against US and EU.
Google to construct longest undersea cable linking United States, Brazil, Argentina and Uruguay to boost internet connectivity in the region.
Researchers of University of Ottawa proposed a new optical element called 'Spaceplate'.
India ranked at 55th position in Global House price Index for Q1 2021.
RAJASTHAN STATE AFFAIRS:
Veterinary University in Bikaner inaugurated by State Governor Kalraj Mishra.
CM Gehlot released orders to 410 Medicine distribution centers to deliver medicines to pensioners at their door-step.
Jobner in Jaipur district is made into a new tehsil by the state government.
Model Deepti Saini is appointed as brand ambassador of Beti Foundation Club for her social service.
DB Gupta is the Chief Commissioner of State Information Commission.