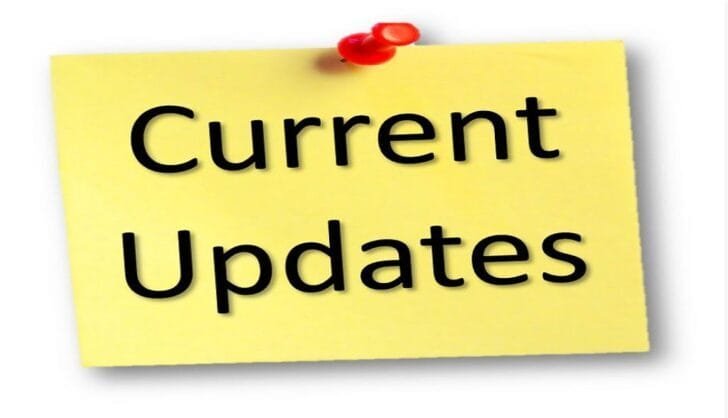 RAJASTHAN CURRENT AFFAIRS 2021 – 13th and 14th June
Published on June 14, 2021 by Just Prep Raj |
Last Updated on March 15, 2023 by Just Prep Raj
NATIONAL AFFAIRS:
To mark the occasion of 7th International Day of Yoga, Ayush ministry in association with Moraji Desai National Institute of Yoga, launched a mobile application 'Namaste Yoga' on 11 June,2021.
UNDP Report appreciates Aspirational District Programme of India as a successful model of local area development.
31st edition of Bi-Annual CORPAT between India and Thailand conducted in Andaman Sea.
'Kavach Personal Loan' Scheme launched by SBI for COVID-19 treatment.
National Institute of Immunology gets ASPAGNIITM trademark for first indigenous Tumor Antigen SPAG9 of India.
4th National Sero Survey to be started by ICMR to assess spread of COVID-19 pandemic.
Telecom Regulatory Authority of India (TRAI) to regulate broadcasting and cable services through new framework.
Telangana has partnered with Flipkart to supply medical items with drone service under 'Medicinal from the Sky' Project.
India signed an MoU with Kuwait on domestic worker recruitment within a legal framework.
Defence Minister – Rajnath Singh, unveiled two Centre of Excellence established by Border Road Organization at Seema Sadak Bhawan in New Delhi.
INTERNATIONAL AFFAIRS:
United Nations General Assembly declare its aim to edn HIV/AIDS by 2030.
Henri Marie Dondra becomes Prime Minister of Central African Republic.
Indian Diplomat K Nagaraj Naidu appointed as Chef de Cabinet in United Nations by UNGA.
US President joe Biden and UK Prime Minister Boris Johnson signed 'New Atlantic Charter' at G7 Summit,2021.
Forex Reserves of India crossed $600 mark to become 4th largest in the world.
Rebecca Grynspan of Costa Rica, becomes 1st woman head of United Nations Conference on Trade and Development (UNCTAD).
'EnVision' project announced by European Space Agency (ESA) to study Venus.
Indian-origin Journalist, Megha Rajagopalan won Pulitzer Prize 2021 for investigative reports 'Xinjiang series' on China's mass detention camps.
RAJASTHAN STATE AFFAIRS:
Bikaner of Rajasthan becomes first city in India to initiate 'Door to Door' vaccination drive.
Rajasthan government announced to build sports complex in every block to promote sports in the state.
On the occasion of 'World Day Against Child Labor', CM Gehlot announced establishment of 'High Power Committee' to make Rajasthan a model state in terms of rehabilitation of child labors.
Airport Authority of Jaipur started use of 'Scary device' to avoid bird hitting problem with airplanes.
Padma Shri Kailash Sankhla Smriti Van to be established in Jodhpur.
Governor Kalraj Mishra appoints former Judge of Rajasthan High Court – Pratap Krishna Lodha as State Lokayukt.