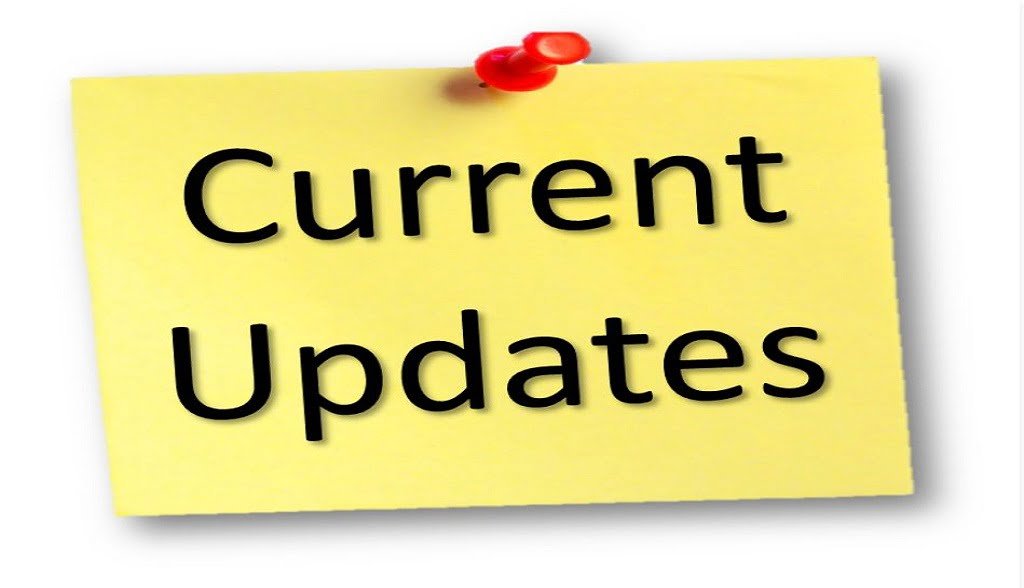 NATIONAL AFFAIRS
Universal Service Obligation Fund signs agreement with BSNL to provide high speed internet in North Eastern Region.
India and Australia team up to sign Guidance Document for strengthening naval ties.
Cabinet approves Centre govt to sponsor a scheme 'National Mission on Edible Oils – Oil Palm' (NMEO-OP) with Rs 11.040 crore.
International Financial Services Centres Authority (IFSCA) launched pilot project of 'International Bullion Exchange' for gold and silver trade.
Chhattisgarh: CM announced the creation of 4 new districts (Manendragarh, Mohla Manpur, Shakti and Sarangarh – Bilaigarh) and 18 new tehsils in the state.
In its historical verdict, Supreme Court allows women to appear for NDA exams for the first time 65 years.
127th Amendment Bill, 2021 in the Constitution approved by President Kovind give back power to States and Union Territories (UTs) to recognize and specify Socially and Educationally backward Classes (SEBCs).
Delhi -Chandigarh highway become India's first Electric Vehicle (EV) highway as EV charging station installed at midpoint Karnal.
Indian Bank appoints Shanti Lal Jain as its MD and CEO for next 3 years.
TM Bhasin reappointed as Chairman of Advisory Board for Banking and Financial Frauds by Central Vigilance Commission.
Dronacharya and Padma Shri Award recipient Athlete Coach O.M. Nambiar passed away.
Haryana's Hisar airport named as Maharaja Agrasen International Airport.
High Energy Materials Research Laboratory (HEMRL) Pune joins hands with Defence Laboratory of Jodhpur to build an advanced Chaff material and Chaff cartridge-118/I for Indian Air Force to protect IAF fighter jets against hostile radar threats.
INTERNATIONAL AFFAIRS
India and Vietnam conduct bilateral maritime exercise in South China Sea.
Space agencies of all BRICS (Brazil, Russia, India, China and South Africa) countries agree upon Remote Sensing Satellite Data Sharing.
Vice President of Afghanistan Amrullah Saleh declares himself as caretaker President of the country after President Ghani fled during crisis.
According to Global Crypto Adoption Index 2021: India leaves China and US behind to become second in terms of crypto adoption in the world.
World Bank launched Cybersecurity Multi-Donor Trust Fund under Digital Development Partnership umbrella program.
Bloomberg Index: India's supermarket 'D-Mart' owner Radhakrishna Damani enters the list of the World's 100 richest people. Elon Musk ranked as first.
Legendary footballer of Germany, Gerd Mueller passed away.
United Nations and India pair up to launch the UNITE AWARE platform to provide real time terrain-related information to peacekeepers.
Asian Development Bank to provide a loan of $500 Million to India for metro rail network expansion in Bengaluru.
Former Deputy Minister of Malaysia Ismail Sabri Yaakob appointed as Prime Minister by the King of the country.
EXIM (The Export and Import Bank) of India offers the soft loan of worth USD 210.73 million to the government of Guinea for water, solar and hospital development projects in the country.
RAJASTHAN STATE AFFAIRS
Central govt 'Atal Progress-Way' Project of Phase-1 of Bharat Mala will cover Kota district of Rajasthan.
Rajasthan govt announced to give youth 'Rajiv Gandhi Innovation Award' in the field of start-up, on 77th birth anniversary of former PM Rajiv Gandhi.
Rajasthan Innovation Vision (RAJIV 2021) program was inaugurated on 20th August, 2021.
Ministry of Textiles to honour young artist of Udaipur – Jitendra R. Sharma with National Merit Award.
Rajasthan topped among all the states as 'Rising State' under Van Dhan Scheme.
Vilas Joshi re-appointed as Chairman of Senior Selection Committee of Rajasthan Cricket Association.
According to Sampark Portal data, Dholpur district stood first in Grievance Redressal Mechanism.
Jaipur's Director Ritvik Pareek's film 'Dug-Dug' get nominated in Toronto International Film Festival 2021.