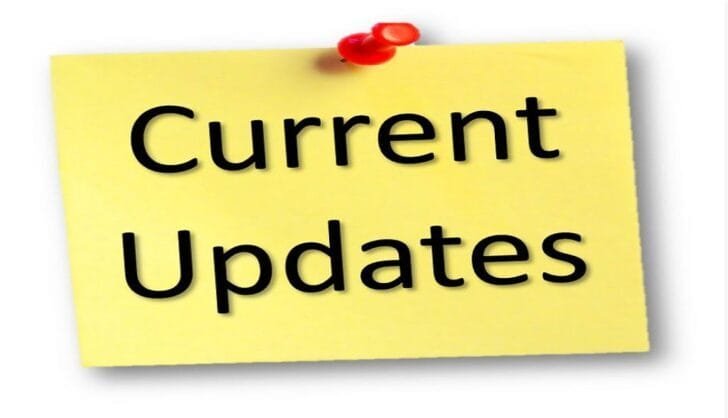 RAJASTHAN CURRENT AFFAIRS 2021 – 22nd June
Published on June 22, 2021 by Just Prep Raj |
Last Updated on March 15, 2023 by Just Prep Raj
NATIONAL AFFAIRS:
Indian Navy Force & European Union Naval Force Somalia participated in a Joint operation  known as Operation Atlanta at Gulf of Aden.
India spent Rs. 2,386 Crore for study one of its kind on Oral Cancer by Tata Memorial Centre.
Conference of BRICS Network on 'Electric Mobility' hosted by IIT Bombay.
Retail inflation of India raised to 6.3% in May.
Former Health minister of Kerala KK Shailaja receives 'Open Society Prize 2021' from Central European University.
IIT Roorkee's Prof. Shailesh Ganpule honored with 'NSG Counter-IED & Counter-Terrorism Innovator Award 2021' for designing a Blast-Resistant Helmet.
The first ever taxonomically labelled marine tardigrade species Stygarctus keralensis discovered in Indian water is named after Kerala.
Guruprasad Mohapatra, the secretary of Department for promotion of Industry and Internal Trade (DPIIT) passed away dur to Covid-19 complications.
INTERNATIONAL AFFAIRS:
PM Modi of India addressed the 5th edition of VIVATECH, the largest digital and startup event of Europe as an honored guest.
According to the United Nations Conference on Trade and Development report 'World Investment Report 2021' India is the 5th largest recipient of Foreign Direct Investment. United States held at first position.
Montek Singh Ahluwalia of India appointed as a member of World Bank-IMF HLAG on Sustainable and Inclusive Recovery and Growth.
China launches a human space called Shenzhou-12 with 3-Astronauts.
F1 Race- Max Verstappen of Red Bull wins French Grand Prix 2021.
Gukesh of India wins Gelfand Chess Challenge.
7th International Day for Yoga celebrated on the theme of 'Yoga for well-being' on 21st
RAJASTHAN STATE AFFAIRS:
Rajasthan Water Department to install smart meters in Jaipur city as a part of a Pilot Project.
Government decides to operationalize Rajiv Gandhi Lift Canal Phase -3 Scheme according to State policies.
'Suraksha Sakhi' Campaign initiated by Rajasthan Police Department to safeguard women.
Bhawani Sharma of the Merta set Guinness World Record for holding his body in chakra aasan for 18 minutes 34 seconds on International Yoga Day.
State has allotted an amount of Rs. 210 Crore for Ghar-Ghar Aushadhi Yojna.
has announced to launch Indra Gandhi Urban Credit Card Scheme for youth and unemployed people. It will provide with Rs. 50,000 as interest free loan.
Indian-American Shweta Baid is a first Indian to be nominated as an Alderman of Aurora city Council of Illinois state in US.