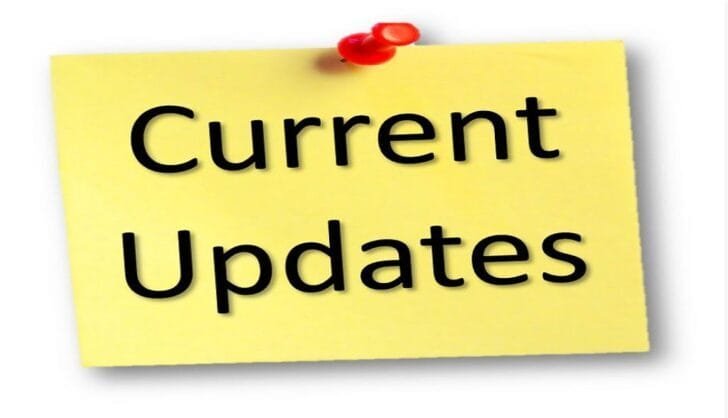 RAJASTHAN CURRENT AFFAIRS 2021 – 24th June
Published on June 24, 2021 by Just Prep Raj |
Last Updated on March 15, 2023 by Just Prep Raj
NATIONAL AFFAIRS:
MoU signed between India and Fiji for collaboration in agriculture and allied sectors.
A committee of representatives from Army, Air and Navy Forces formed to consult on integrated tri-service theatre commands.
9th Asian Ministerial Energy Roundtable 2022 will be hosted by India.
RBI Report: India stands second after Turkey in Central Bank's surplus transfers' share.
Moody's predicted India's growth for 2021 to 9.6% and 7% for 2022.
Shafali Verma of India becomes first women cricketer to hit 3 sixes in test match.
MPL, Amul and JSW joins IOA (Indian Olympic Association) to sponsor for Tokyo Olympics 2020.
The Cabinet of Maharashtra govt. approves the amendments for 'Heritage Tress' protection.
Raghuram Rajan and Esther Duflo joins the Economic Advisory Council of Tamil Nadu.
Gujarat launched Agricultural Diversification Scheme 2021 for tribal farmers.
India's largest solar carport inaugurated by Tata Power at Pune.
Department of Biotechnology under MoS&T issued a special call to North-Eastern region farmers to provide scientific solutions under Biotech-Krishi Innovation Science Application Network (Biotech-KISAN).
INTERNATIONAL AFFAIRS:
Israel accomplishes test of Laser Weapon to shoot down drone mid-air.
Ireland cricketer Kevin O'Brien announced his retirement from One-Day International after a career of 15 years.
Swimmer Kaylee McKeown of Australia breaks world record of 100-meter backstroke.
German Pritzker Prize winning architect Gottfried Bohm passed away.
Credit Suisse Report: Indian super-rich's wealth slips to 4.4%.
Trilateral partnership launched between India, Italy and Japan for stability in Indo-Pacific region.
Indian Minister of State for Education Sanjay Dhotre addressed two meetings – G-20 Education Ministers Meet 2021 & Minister for Labor & Employment Meet 2021.
RAJASTHAN STATE AFFAIRS:
First Camel Milk Dairy in western Rajasthan to be set-up in Pokharan of Jaisalmer under Marugandha Scheme.
Rajasthan IPS Cadre officer Pankaj Kumar Singh appointed as Special Director General of BSF (Border Security Officer)
CM Ashok Gehlot announced to establish 'Transgender Security Cell' to deliver welfare, security and justice to people of transgender community.
State govt. removes tax and penalty from export of medicinal plant Indian Senna (Sonamukhi).
State Mines Department declares approval of Rs. 200 crores for treatment and social welfare of Silicosis victims.
Rajasthan govt. instructed order to RSMSSB (Rajasthan State Ministerial Subordinate Service Board) organize Common Entrance Test (CET) for non-technical posts. The CET Score will be valid up to 3 years.
Economic Survey 202-2021 Report: Per Capita Income Constant Value (2011-2012) of Rajasthan is Rs. 72,297.
Rajasthan govt. announce to establish a Social & Performance Audit Authority to deliver benefits of various welfare schemes to target groups.