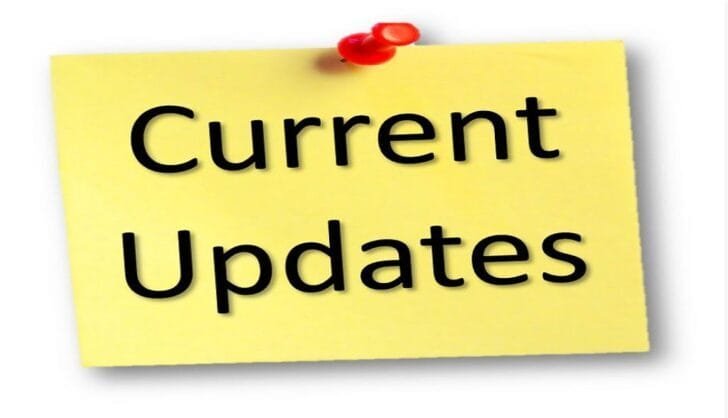 RAJASTHAN CURRENT AFFAIRS 2021 – 25th June
Published on June 25, 2021 by Just Prep Raj |
Last Updated on March 15, 2023 by Just Prep Raj
NATIONAL AFFAIRS:
MoU signed between India and Saint Vincent and the Grenadines on exchange of Information and Assistance in collection of tax claims.
International Solar Alliance Framework Agreement signed between India and Denmark.
Centre for Science and Environment Report 2021: Karnataka's Bengaluru ranked first as most liveable city in India according to Ease of Living Index. It is followed by Chennai and Shimla.
National Skill Development Corporation team up with Whatsapp to launch Digital Skill Champions Program to make Indian youth employable.
Union Ministry of Environment, Forest & Climate notifies the Constitution of Karnataka Coastal Zone Management Authority.
Indian Farmer Fertilizer Cooperative (IFFCO) to set up a Nano Urea Plant in Argent under an agreement with Nacional de Asociativismoy Economia Social and Confederation Cooperativa De La Republica Argentina Ltda (Cooperar).
Ministry of Tribal Affairs and NCERT pair up for NISHTHA (National initiative for School Heads' and Teachers' Holistic Advancement') Capacity Building Program.
Magma Fincorp appoints Vijay Deshwal as its CEO.
Adani Power to acquire 1,200 MW Essar Power's Mahan Project situated in Singrauli of Madhya Pradesh.
Ministry of Youth Affairs and Sports launched theme song of India's Olympic titled as 'Lakshaya Tere Samne Hai'.
Delhi Govt. launched CM Covid-19 Pariwar Aarthik Sahayata Yojana to provide financial aid to covid victims' family members.
Odisha plans to strengthen livelihood of Women's Self Help Groups with the co-operation of United Nations World Food Program.
Maharashtra Cabinet approves to transfer ownership of Navi Mumbai Airport's construction to Adani Airport Holdings from Mumbai International Airport Limited (MIAL).
INTERNATIONAL AFFAIRS:
TIWB (Tax Inspectors Without Border), an initiative launched in Bhutan in partnership with India.
BRICS Green Hydrogen Summit 2021 hosted by India. It aims at resolving challenges facing green hydrogen in terms of technology, efficiency and financial aid.
CEOS COAST: A multinational project led by ISRO (Indian Space Research Organization) and NOAA (National Oceanic and Atmospheric Administration) is sponsored by UNESCO.
IIM Goa is ranked as Pioneering Business School in the second edition of the Positive Impact Rating (PIR) 2021 announced at World Economic Forum, Switzerland.
New Zealand defeats India at inaugural edition of ICC World Test Championship 2021.Kyle Jamieson becomes the Player of the Match Award.
Benigno Aquino, Ex-President of Philippine passed away.
RAJASTHAN STATE AFFAIRS:
93 welfare schemes of 30 govt. departments to be linked with Jan Aadhar Platform.
Trip Advisor listed Jodhpur most popular tourist place among top 10 cities of Asia.
Deputy Director General of Aakash Vani Centre and famous Violinist Manik Arya of passed away in Udaipur. He was the son of legend Mand Gayika Maangi Bai.
Agreement between Central and State govts. signed to construct Green Field International Airport at Bhiwadi of Alwar.
Rajasthan State Seed & Organic Certification Agency to be set up in Jodhpur, Bikaner, Kota, Udaipur, Ajmer and Bharatpur.