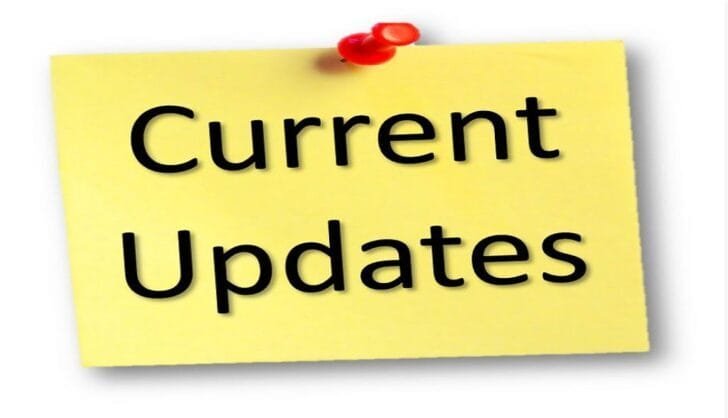 RAJASTHAN CURRENT AFFAIRS 2021 – 28th July
Published on July 28, 2021 by Just Prep Raj |
Last Updated on March 14, 2023 by Just Prep Raj
NATIONAL AFFAIRS:
India's Kakatiya Rudreswara Temple of Telengana as
42 Virology Research and Diagnostic Laboratories (VRDLs) to be established by Union Govt. at a cost of Rs 324 crore.
Ministry of Science & Technology (MoST) developed first of its kind Centre of Excellence in Northeast known as 'Centre for Bio-Resources and Sustainable Development' at Kimin of Arunachal Pradesh the Northeast
Under Sujal Project, Puri turn out to be first Indian city to provide 24*7 tap water.
Tata Power Central Odisha Distribution Ltd to engage with Common Service Centre to enable online payment of electricity bills in rural areas.
IIT-K launched a Technology innovation Hub named as 'C3iHub' to find cyber security solutions for Anti-drones' technologies.
A new insect species without wings discovered in Nilgiris, Tamil Nadu is named as 'Bionychiurus Tamilensis'.
'National Institutes of Food technology, Entrepreneurship and Management Bill, 2021' passed by Lok Sabha.
INTERNATIONAL AFFAIRS:
Philippines is the first country in the world to approve production of Genetically Modified Golden Rice.
Former Prime Minister Najib Mikati (2005-2011) has been appointed as the New PM of Lebanon.
Indian EdTech Company Byju's get hold of Singapore's education platforms 'Great Learning' and 'Toppr'.
Scientists and experts of India, Russia, Brazil and South Africa to collaborate upon developing drugs against Covid-19.
India and Russia to hold 12th edition of a joint military exercise 'INDRA-2021' from August 1 in Volgograd.
Steven Weinberg, an American Nobel Laureate and Doyen of Particle Physics dies at the age of 88.
India's Priya Malik become gold medalist in wrestling (73 kg) at World Cadet wrestling Championships held at Hungary.
Spain: Buen Retiro Park and paseo del Prado of Madrid enter the list of World Heritage Sites nominated by UNESCO.
'Intrinsic', a new robotics company to be launched by Alphabet.
UN first time approves resolution on vision to contribute towards the global effort of helping visually impaired people.
RAJASTHAN STATE AFFAIRS:
Border Security Force to plant arid and semi-arid bamboo tress to prevent desertification in international border area in Rajasthan under Project BOLD. The pilot project has been launched in Tanot of Jaisalmer.
Sachin Pilot released Poster of 'Vaani Sanyam' Campaign launched to honour women.
'Complete Passport Service Centre' to be established in Kota to provide passport instantly.
A Committee established on 10th April under M.L. Kumawat for improvisation of Recruitment Process in state submitted its report to CM Gehlot.
'Lakshmi Bitiya Yojana' initiated in Alwar to celebrate birth of girl child.
'Mein Harshnath Hoon' – a short documentary based on 'Harshnath Temple' of Sikar released on YouTube to promote tourism.