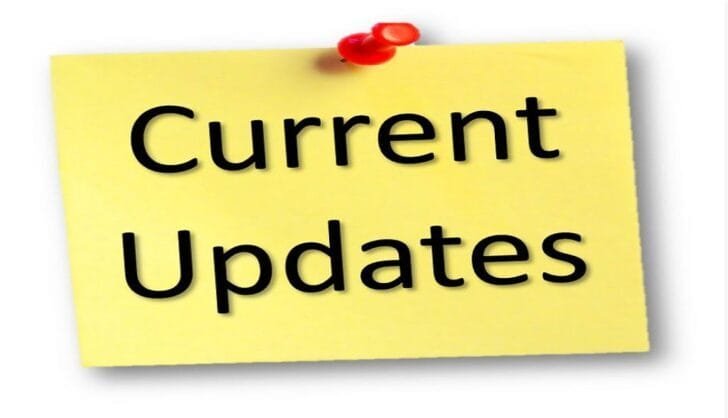 RAJASTHAN CURRENT AFFAIRS 2021 – 29th June
Published on June 29, 2021 by Just Prep Raj |
Last Updated on March 15, 2023 by Just Prep Raj
NATIONAL AFFAIRS:
India's first energy company to declare energy compact goals under HLDE 2021, NTPC (National Thermal Power Corporation) Ltd aims to install 60GW of renewable energy capacity (wind and solar) by 2032.
World Bank backs the implementation of SALT Program in Andhra Pradesh by approving a loan of Rs. 1,860 crores.
Suresh N Patel becomes Central Vigilance Commissioner.
Infosys' Ex CEO SD Shibu Lal appointed as chairperson of task force for bureaucratic reforms.
Union govt. extends term of Attorney General KK Venugopal by 1 year.
Ministry of Social Justice and Empowerment launches a website to support 'Nasha Mukt Bharat Abhiyaan' (NMBA) Scheme.
Chief Justice Ramana released a book 'Anomalies In Law & Justice' written by Justice R V Raveendran.
India's first Fenton Catalytic Reactor Wastewater Treatment Plant inaugurated in Gujarat.
Finance Minister Nirmala Sitharaman approves a stimulus package of 6.28 lakh crore to support covid-affected industries.
Central govt. allows private players to establish and operate rocket launch sites.
INTERNATIONAL AFFAIRS:
China starts two units of Baihetan, world's largest Hydro plant project.
Pakistan continues to be in Grey List of the Financial Action Task Force (FATF).
Delhi Metro won 'Outstanding Civil Engineering Achievement Award' at Japan Society of Civil Engineers (JSCE).
Airport Council International (ACI) gives Roll of Excellence honors to Cochin International Airport in Airport Service Quality for 2021.
Laurel Hubbard of New Zealand becomes first transgender athlete to participate in Olympics.
World's largest crypto exchange 'Binance' is banned by Britain govt.
Taj group named as strongest Hotel brand in the world.
European Space Agency becomes first to hire a disabled Astronaut.
RAJASTHAN STATE AFFAIRS:
Bundi city celebrated its 780th Foundation Day on 24 June, 2021.
Rajasthan Education Minister Govind Singh Dotasara receives title of 'the World Education Leader of the Year Award' for his innovations and management in the field of education by Elets Magazine.
CM Gehlot gives nod to make amendments in Land Allotment Policy-2015 in urban areas.
Ex-BJP Minister Chunnilal Dhakkad passed away due to post-covid complications in Chittorgarh.
State govt. release order to not to allow people without vaccination in Bus Stand, Railway Station and other public spaces.
Kumbhalgarh Block's Primary Health Centre at Auda of Rajsamand gets 'National Quality Assurance Certificate' 2021.
State level program on International Yoga Day was organized in Udaipur.
Barmer's Geeta Kumari got nominated for National Teacher's Award for her contribution in education field.
Rajasthan govt. set up 'Board of Investment' to promote new industries in state.