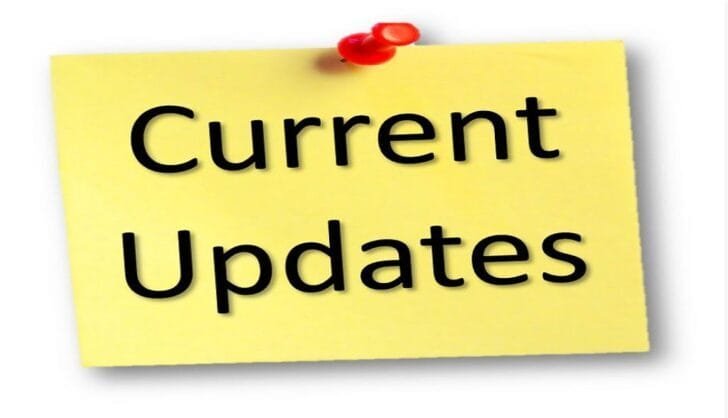 RAJASTHAN CURRENT AFFAIRS 2021 – 4th and 5th July
Published on July 5, 2021 by Just Prep Raj |
Last Updated on March 15, 2023 by Just Prep Raj
NATIONAL AFFAIRS:
Ministry of Rural Development, Agriculture and Farmer's Welfare released a compendium based on how the gender issues are addressed by 'Deendayal Antyodaya Yojana -National Rural Livelihood Mission (DAY-NRLM).'
'Draft National Space Transportation Policy-2020' released by the Department of Space (DoS) to encourage potential of the space sector in the country.
'Freight Small Cities' plan unveiled by Ministry of Commerce at consultative meeting headed by HS Puri.
Department of Science and technology report suggests 4% rise in the role of women in leading Scientific Research.
LIC Chairman retirement age increased from 60 to 62 years through amendment made by Government.
Ministry of Commerce & Industry achieves highest merchandise exports of USD 95 billion in Q1 of 2021-22.
Indian Federation of United Nations Association (IFUNA) appoints Shambhu Nath Srivastava as its Chairman.
Grene Robotics of Hyderabad develops India's first Indigenous Drone Defence Dome called as 'Indrajaal'.
WAKO India Kickboxing Federation gets recognized as National Sports Federation (NSF) of India by Ministry of Youth Affairs and Sports.
INTERNATIONAL AFFAIRS:
6th BRICS Cultural Ministers meeting 2021 hosted virtually by India on the theme – 'Bonding and Harmonizing Cultural Synergy'.
India and China join 'G20 – The Organization for Economic Co-operation and Development' Tax Framework Deal for Global Minimum Corporate Tax.
17th World Congress for Cervical Pathology and Colposcopy addressed by Indian Health Minister Dr Harsh Vardhan.
China gets Malaria-Free Certificate by WHO (World Health Organization).
Covid-19 vaccine funding increased from $8 Billion to $20 Billion by World Bank.
OCO Global declares 'Invest India' as world's most innovative Investment Promotion Agency of 2021.
India's RK Sabharwal honoured with 'The Order of Polar Star' – the highest civilian award of Mongolia.
Richard Charles Branson's company 'Virgin Orbit' launched 7 satellites into space using a modified plane Boeing 747 aircraft.
Korean Air nominated as 2021 Airline of the Year. This award is regarded as Oscar in the field of Air Industry.
RAJASTHAN STATE AFFAIRS:
Bajra Project Centre situated in Bikaner is declared as Best performing Centre for 2020-21.
Yashaswi Soni of Jodhpur is listed in India Book of Record for her miniature artwork.
Pratap Singh Khachriyawas inaugurated 'Green Corridor Road Project' in Jaipur.
Citizen Charter to be issued in all Gram Panchayats of Rajasthan on 15th August to ensure their responsible functioning. This Model was drafted by Law Consultants R K Bhuriya and B D Kriplani.
Pilot Project of Ration distribution through Jana-Aadhar Card launched in Jhalawar district.
Jaipur International Airport ranked 16th in the list of Indian Airport Authority in terms of travelers.
Rajasthan ranked at 24th position with the score of 60 points under SDG India Index released by NITI Aayog.
Ex- Serviceman Uday Vir Singh Yadav of Rajasthan was honoured with the Wake Humanitarian Award 2020.