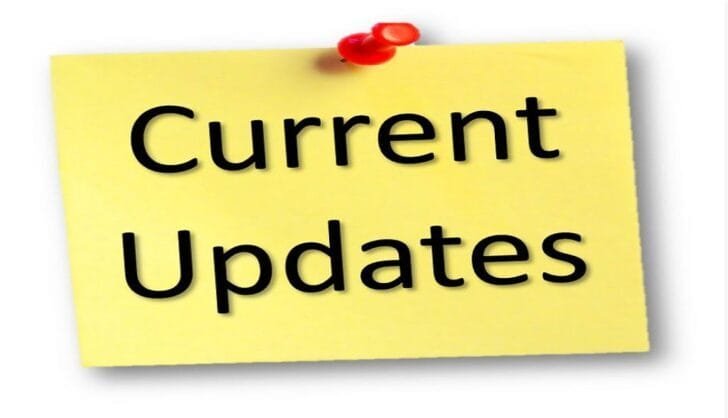 RAJASTHAN CURRENT AFFAIRS 2021 – 4th August
Published on August 4, 2021 by Just Prep Raj |
Last Updated on March 15, 2023 by Just Prep Raj
NATIONAL AFFAIRS:
PM Modi introduced a prepaid electronic voucher-based digital payment solution 'e-RUPI' for Direct Benefit Transfer (DBT) and financial inclusion of unbanked citizens.
Ministry of Micro Small & Medium Enterprise (MSME) approved a budget of INR 120 Crore under FY 21 under National Schedule Caste/Schedule Tribe Hub (NSSH) to support SC/ST entrepreneurs.
Haryana to make young generation self-employed through its new scheme 'Har Hith store'
A MoU signed between Govt of Jammu Kashmir and JSW Foundation to restore and maintain Mughal Gardens.
PM Modi attended 100th anniversary celebration of Madras legislative Council in Chennai.
PM advisor Amarjeet Sinha resigns from Prime Minister's Office.
The Indian Econometric Society (TIES) awarded economist Jagdish Bhagwati and C Rangarajan with Prof CR Rao Centenary Gold Medal.
INTERNATIONAL AFFAIRS:
United Nations formulated a permanent forum comprised of People of African Descent to deal with challenge of Racism.
Ebrahim Raisi sworn-in as President of Iran on 3 August.
A Singapore based financial service group DSB receives honor of 'Most Innovative in Digital Banking' by The Banker publication.
Fortune Global 500 list 2021 – Walmart topped the list, Mukesh Ambani's RIL slips to 155th
India's Visual Artist and Illustrator Anand Radhakrishnan receives 2021 Eisner Award for Best Painter/Multimedia Artist.
The Military Chief Senior General – Min Aung Hlaing declared himself as PM of Myanmar.
US to sell one Harpoon Joint Common Test Sets to India.
A new bug bounty platform 'bughunters.google.com' launched by Google for bug hunters.
Paras Khadka, Nepal's cricketer, announced his retirement from International Cricket.
RAJASTHAN STATE AFFAIRS:
Jodhpur: Govt to introduce looping system for traffic management and initiate Blue Corridor for conservation of cultural heritage.
Centre for Muscular Dystrophy inaugurated in IIT Jodhpur on its 14th foundation day.
CM Gehlot approves online passport verification process through M Passport Police App.
Shipra Rathod of Jodhpur wins bronze medal in Junior National Boxing Championship.
State Cabinet make amendment in Rajasthan Police Subordinate Services Rules, 1989.
State Govt. to establish an 'Animal House' of INR 7 Crore in AIIMS Jodhpur for research on animals.