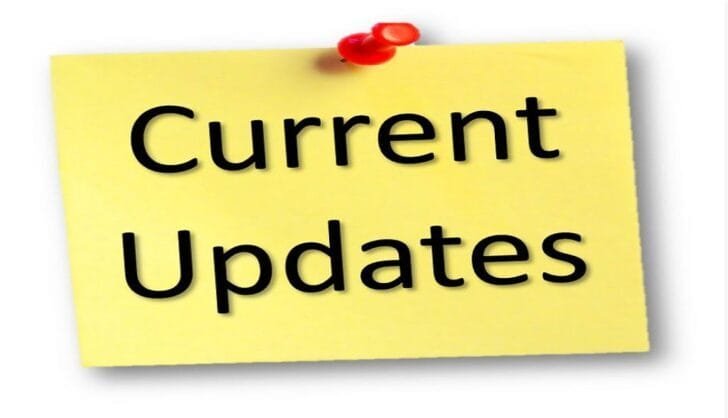 RAJASTHAN CURRENT AFFAIRS 2021 – 8th July
Published on July 8, 2021 by Just Prep Raj |
Last Updated on March 15, 2023 by Just Prep Raj
NATIONAL AFFAIRS:
A new ministry 'Ministry of Co-operation' formed by central govt to provide a separate administrative, legal, and policy framework for solidification of the Co-operative Movement in India'.
Department of Public Enterprise submerged to Finance Ministry from Ministry of Heavy Industries and Public Enterprise.
Coal Ministry releases statistics suggesting decrease in the coal production by 2% in FY 2021.
Yatra Travel Agency joins hand with Ministry of Tourism to strengthen the Hospitality and Tourism sector in the country.
54th round of quarterly survey based on order books, inventories and capacity utilization on Manufacturing sector released by RBI.
Indian Overseas Bank beats Punjab National Bank to become second most valued Public Sector Bank with market capitalization of 50,000 crores.
North Eastern Development Finance Corporation Limited (NEDFi) appoints PVSLN Murty as its new Chairman and Managing Director.
Institute of Chartered Accountants of India launched an application 'ICAI BOS' on the occasion of CA Day.
'Matsya Setu' App launched by Ministry of Fisheries, Animal Husbandry and Dairy to promote technologies among aqua farmers.
Olympic Gold medalist in Hockey, Legend Keshav Datt passed away.
INTERNATIONAL AFFAIRS:
Indian Economist Kaushik Basu honoured with Humboldt Research Award for Economics for 2021.
8th BRICS meeting of Education Ministers held virtually. MoS Sanjay Dhotre represented India.
AFC Women's Asia Cup Football tournament 2022 to be held in Mumbai and Pune, India.
Maana Patel 1st Indian female swimmer and Jabir 1st Indian male athlete to participate in 400m hurdles at Tokyo Olympics 2020.
RAJASTHAN STATE AFFAIRS:
MP Bhupendra Yadav of Rajasthan takes oath as Union Cabinet Minister of Labour and Environment Ministry.
Project Bamboo Oasis on Land in Drought (BOLD) initiated in Nikalmandawa village of Udaipur district.
State govt proposes to offer discount to retailers on e-vehicles based upon GST return and Battery capacity of the vehicle.
Rajasthan's State Legal Service Authority to organize First National Lok Adalat of 2021 on 10 July.
CM Gehlot announced to establish Ortho-Spine Unit in Mahatma Gandhi Hospital of Jodhpur.
Lakshman Singh and Ashok Lahoti appointed as member of Rajasthan State Finance Commission.
Dr Menaka Bhupesh received Dr Ambedkar Women Welfare Award.
Ganga Singh Gautam honoured with the title of Rajasthan Bunkar Award.