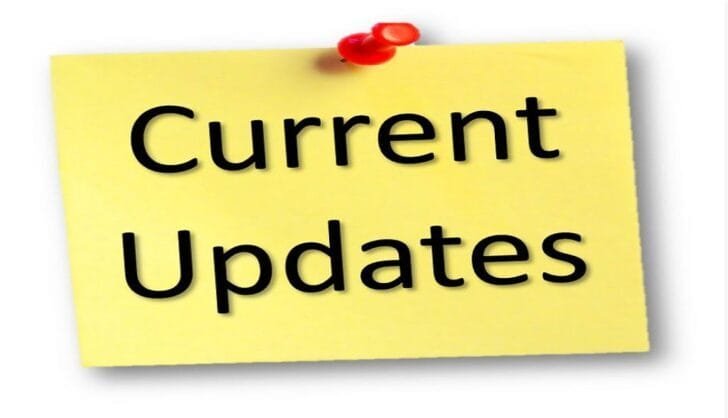 RAJASTHAN CURRENT AFFAIRS 2021 – 5th June
Published on June 5, 2021 by Just Prep Raj |
Last Updated on March 15, 2023 by Just Prep Raj
 NATIONAL AFFAIRS:
Digitized version of various Central Health Schemes –  Central Government Health Scheme (CGHS), Umbrella Scheme of Rashtriya Arogya Nidhi (RAN) and Health Ministry Discretionary Grant (HMDG) launched on IT platform of National Health Authority (NHA) by Dr Harsh Vardhan, Union Minister of Health and Family Welfare Ministery.
An expert committee headed by K.P Krishnanan submitted its report on Variable Capital Company to International Financial Service Centre Authority (IFSCA).
The Government has announced pension scheme for the Covid-19 victim's dependents who lost their earning family member –
Family pension under Employees State Insurance Corporation (ESIC) – amount equals to 90% of average daily wages.
Employees Deposit-Linked Insurance Scheme – maximum – 7 lakhs and minimum – 2.5 lakhs.
A Rural Infrastructure Development Fund (RIDF) of Rs. 254 Crore sactioned by The National Bank for Agriculture and Rural Development (NABARD) to supply water to Odisha through two mega piped drinking water projects.
Professor Ajit Mishra has been appointed as head of an expert group formed by The Ministry of Labour and Employment (MoL&E) to fix the minimum wages and national floor wages.
To exempt tax Covid relief materials, a GST Council of 8 member panel is set up. Conrad Sangma, Chief Minister of Meghalaya will head the panel.
Lieutenant General Pradeep Chandran Nair becomes Director General of Assam Rifles.
Pharmeasy merged Medlife to become largest E-Pharma Company of India.
A new species of Gecko found in Meghalaya named as Cyrtodactylus Bengkhuaiai after Mizo Chieftain.
Punjab Cabinet under CM Amarinder Singh, approved to create a Special Purpose Vehicle for water supply across Punjab.
INTERNATIONAL AFFAIRS:
A report titled "World Employment and Social Outlook- Trends 2021" released by International Labour Organisation (ILO) estimates 5.7% global unemployment rate for 2022 and no recovery until 2023.
UN Report 'State of Finance for Nature' to be tripled by 2030 and increased to 4 times by 2050 to tackle Environment Change.
In NAM (Non-Aligned Movement) Countries – Health Ministers Virtual Meet, Dr. Harsh Vardhan, Union Minister for Health and Family Welfare representated India.
A partnership of Wipro Ltd. and Finastra has announced an initiative to digitalize corporate banks in the Asia-Pacific.
David Diop is the first French writer to win an International Booker Prize 2021 for his book "At Night All Blood is Black".
In 149th session of WHO Executive Board, Dr Patrick Amoth of Kenya has been appointed as it's Chairman for a period of one year. Earlier this position was chaired by Dr Harsh Vardhan of India.
First New-Generation Meteorological Satellite 'Fengyun-4B' launched successfully by China National Space Administration (CNSA).
New Zealand became latest country to sign a space agreement with NASA.
National Aeronautics and Space Administration (NASA) proposed two new missions DAVINCI + VERITAS to Venus.
Mauritius former President and Prime Minister – Anerood Jugnauth passed away. He was awarded with Padma Vibhushan in 2020 by Government of India.
RAJASTHAN STATE AFFAIRS:
Rajasthan ranked 24th in SDG INDEX 2021 released by NITI Aayog.
Aruna Mishra, former Chief Justice of Rajasthan High Court became chairman of National Human Rights Commission.
'Insolation Energy' company of Rajasthan received the 'Indian Solar Award 2020-21.
Sanjeet Kumar of Rajasthan wins gold in Asian Boxing Championship held at Dubai.
State's first Cath Lab of Rajasthan established for children in MDM hospital of Jodhpur.
Mehrangarh Trust adopted 'Mandore Fort' of Jodhpur under 'Adopt a Heritage' scheme. It is the only monument adopted in Rajasthan under this scheme.
A 17 year old boy, Anil Dhankar of Jhunjhunu district hosited Indian Tricolour on Mount Everest.