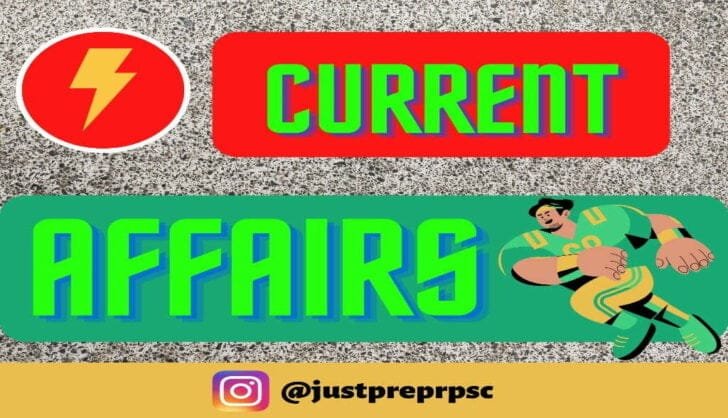 NATIONAL CURRENT AFFAIRS 25 AND 26 DEC | RAS
Published on December 26, 2022 by Abhishek Shekhawat |
Last Updated on March 15, 2023 by Just Prep Raj
NATIONAL NEWS | 25 AND 26 DEC | RAS | PRE | MAINS
National News
Union government launched MANAS, a toll-free 24/7 number on World Mental Health Day this year.
         Stress, sleepdisorders and anxiety have been the main issue for which help is being sought by MANAS Helpline.
         MANAS:- The Mental Health Assistance and Networking Across States.
A 225km yatra to save the Endangered Sacred groves of Rajasthan (Jaisalmer).
         Oran – The natural habitat for India's most critically Endangered bird the Great Indian Bustard (GIB).
COP15: Nations adopt Four Goals, 23 Targets for 2030 in landmark UN Biodiversity Agreement.

'30 by 30' – A pledge to protect 30% of the world's land and seas by 2030.