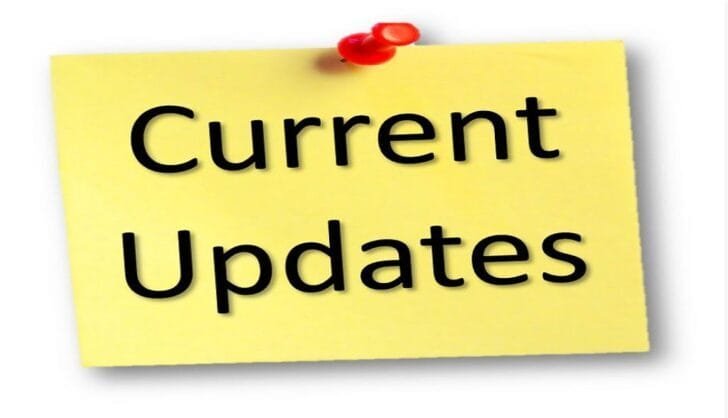 RAJASTHAN CURRENT AFFAIRS 2021 – 12th June
Published on June 12, 2021 by Just Prep Raj |
Last Updated on March 15, 2023 by Just Prep Raj
NATIONAL AFFAIRS:
An Action Plan initiated by Maharashtra govt. to protect tress that are 50 or more years old in urban areas.
All India Survey on Higher Education 2019-2020 report released by Union Education Minister Ramesh Pokhriyal.
Under Swachch Bharat Mission, Govt. to give fund of INR 40,700 Crore to accomplish goal of Solid and Liquid Wasre Management in 2 lakh villages.
India's first Digital health center – Koita Centre for Digital Health to be launched by IIT Bombay.
Model of Panchayat Citizens Charter for better service delivery released by Panchayati Raj Minister, Narendra Singh Tomar.
A commemorative postage stamp released by Harsh V Shringla to mark 70th anniversary of Indian-German Diplomatic ties.
Environmentalist Radha Mohan, a recipient of Padma Shri Award, passed away.
Aruna Tanwar is the first Indian to qualify Paralympic Games in Taekowondo.
INTERNATIONAL AFFAIRS:
As per 'Global Skills Report' 2021 by Courseera, India ranked at 67th position.
RS Sodhi of Amul Ltd. receives honor of Asia Pacific Productivity Champion of 2020.
A cooler exoplanet with water clouds similar to like Neptune found by International Astronomers known as – TOI-1231 b.
5 countries – Albania, Brazil, Ghana, Gabon and UAE become non-permanent members of UNSC for term 2022-23.
RAJASTHAN STATE AFFAIRS:
Padma Shri Awardee, famous neurologist Dr Ashok Pangadiya passed away. He was also awarded by UNESCO for his contribution in social services.
Maharana Pratap's Bronze Idol to be established on Maharana Pratap Jayanti on 13th June is made by sculptor Mahavir Bharti.
Rajasthan Secondary Education Board became first in India to provide students with online facility for document correction for exams.
Prabhakar Joshi of Rajasthan is appointed as Deputy Head Investigator of Border Security Force in Gurdaspur sector of Punjab.
Genome Sequencing of Corona Virus to be started in Jaipur district soon.
Pilot Project of 'Emergency Response Support System' launched in Alwar and Bharatpur district.
Arvind Bishnoi awarded with Global Excellence Award 2020 for environment protection in Rajasthan
A committee is organized under the Chairmanship N.K Kothari to prepare report for 'New Mineral Plan' 2021.