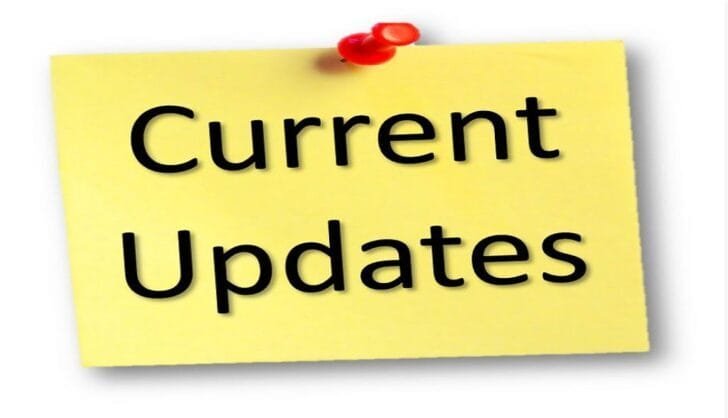 RAJASTHAN CURRENT AFFAIRS 2021 – 2nd July
Published on July 5, 2021 by Just Prep Raj |
Last Updated on March 15, 2023 by Just Prep Raj
NATIONAL AFFAIRS:
Units of Kudankulam Nuclear Plant in Tamil Nadu construction begins under partnership of Nuclear Power Corporation of India Ltd (NPCIL) and Russian State Nuclear Energy Corporation.
Bharat Electronics Limited (BHEL) joins hand with Indian Navy to develop joint Technology Incubation Forum.
Defence Ministry initiate to build first of its kind Cyber Museum on War Heroes on the mark of 75th anniversary of Independence.
Indian tourism sector experienced 54% drop according to a report by United Nations Conference on Trade and Development (UNCTAD) and United Nations World Tourism Organization (UNWTO).
Kaif Ali, Sana Mittar and Devanshi Rajan of Delhi University receives Diana Award Roll of Honour for their contribution during COVID-19.
Editor of India's only Sanskrit Daily- 'Sudharma India', K V Sampath Kumar passed away. He was Padma Shri award recipient.
A book titled 'Fiercely Female' on Dutee Chand authored by Sundeep Mishra.
Jammu Kashmir govt. Launched 'Hausla' Scheme to promote women entrepreneurship.
'Jan Sahayak- Aapka Sahayak' app launched by Haryana CM Manohar Lal Khattar.
INTERNATIONAL AFFAIRS:
Global Cyber Security Index 2020- US secure first position, India ranked at 10th.
'Matera Declaration' adopted at joint meeting of Indian Foreign Minister S. Jaishankar and Development Ministers in Italy.
WHO released world's first report on the use of Artificial Intelligence in healthcare sector.
A loan of USD 500 Million approved by World Bank to support informal working class of India.
Indian-American origin Abhimanyu Mishra becomes the youngest Chess Grandmaster.
ICC Men's T20 World Cup 2021 to be held between October-November in UAE & Oman.
RAJASTHAN STATE AFFAIRS:
IPD Tower and Cardiology Institution of 400 crores to be inaugurated on 15th August in SMS Hospital, Jaipur
Seed grading Unit under National Agriculture Market (E-NAM) Scheme to be established in Bhamashahi Mandi in Kota. It will be the largest in Asia.
Indian Handball Federation to organize Men's Handball League at SMS Stadium in Jaipur.
Govt approves to build 'Sangmeshwar Mahadev Bridge' at the confluence of Som and Gomti river in Mewar region.
Govt approves 'Ambedkar DBT Voucher' Scheme to provide residential facility to college students of different reserved categories.
Rajasthan launches Environment School Campaign (Paryavaran Pathshala Abhiyaan) under which plants like Neem, Banyana, Tulsi etc., to be planted in 1000 schools.
Legend Terahatali dancer Maangi Bai Kamad of Rajasthan passed away.