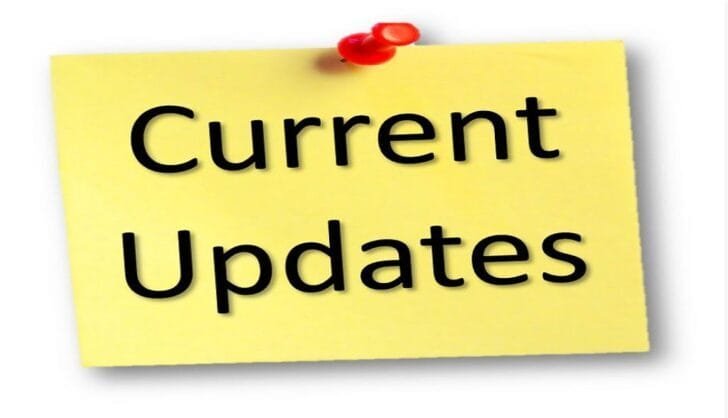 RAJASTHAN CURRENT AFFAIRS 2021 – 30th June
Published on June 30, 2021 by Just Prep Raj |
Last Updated on March 15, 2023 by Just Prep Raj
NATIONAL AFFAIRS:
3rd India-Bhutan Development Co-operation Talk – India promised to give Rs 4500 Crores for development projects and Rs 400 Crores for the transitional Trade Support Facility under Bhutan's 12th Five Year Plan (2018-2023).
National Convention on preservation of obesity hosted by NITI Aayog and United Nations.
President Ram Nath Kovind inaugurates Dr Bheem Rao Ambedkar Cultrual Centre in Lucknow.
INS Tabar to take part in Russian Navy Day celebration and participate in joint exercise of Africa & Europe Navies.
Ministry of Micro, Small and Medium Enterprises launched Indian Bank's 'MSME Prerna' in Maharashtra.
Umesh Sinha re-appointed as the Deputy Election Commissioner of India.
Department of Justice launches 'Enforcing Contracts Portal' to bring Ease of Doing Business (EoDB) in India.
New discovered spider species named 'Icius Tukarami' as a tribute to 26/11 Martyr Tukaram Omble.
Swimmer Sajan Prakash from Kerala becomes first Indian swimmer to make Olympic 'A' cut.
Shafali Verma becomes youngest Indian cricketer to debut in all cricket formats.
Veteran Malayalm Cinematographer and Director Sivasankaran Nair passed away.
Justice Ravi Vijaykumar Malimath appointed as acting Chief Justice of Himachal Pradesh High Court.
INTERNATIONAL AFFAIRS:
Massive Earth Foundation team up with UNEP to launch LowCarbon.Earth Challenge in Asia Pacific.
UNODC Report titled 'Abused and Neglected- A Gender Perspective on Aggravated Migrant Smuggling Offences & Responses' suggest widespread violence on smuggled migrants.
Japan to offer $9.3 million to build Cold Chain facilities for Vaccines in India.
Additional support of $41 million to India announced by US.
Journalist P Sainath of India gets Japan's Fukuoka Grand Prize 2021.
Swedish PM Stefan Lofven resigned after losing No-Confidence Vote.
India's Apurva Chandra, the Chair of the governing body of International Labour Organization (ILO) term ends in June.
India's Deepika Kumari becomes No. 1 archer in the world. She wins hat-trick gold medals in Archery World Cup Stage-3.
Former caretaker Prime Minister of Pakistan Mir Hazar Khan Khoso passed away.
McAfee Antivirus founder John McAfee found dead in a prison in Spain.
RAJASTHAN STATE AFFAIRS:
Government College in Bijoliya of Bhilwara to be named after freedom fighter Late. Vijay Singh Pathik.
CM Gehlot approves a budget of Rs. 731 Crore and 23 Lakh for non-patchable and missing link roads in 191 constituent assembly areas under SRAF Scheme.
Rajasthan govt. plans door-step delivery of food grains to disabled people.
Dr Mangal Badal of Ganganagar to receive Rajasthani Bal Sahitya Award for his literary work 'Kudrat Ro Nyaav'.
Om Changani got 'Pride of Rajasthan' Award in Rajasthan International Film Festival.
According to 20th Animal Census, the number of camels decreased by 34.69% in Rajasthan. There are 2.13 lakh camels in Rajasthan at present with highest number in Jaisalmer and lowest in Pratapgarh district.