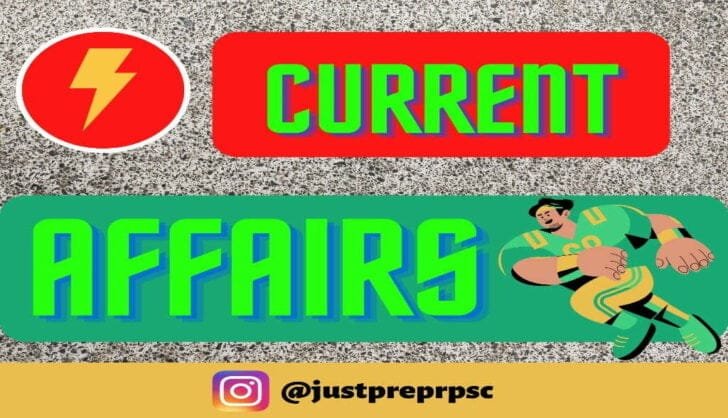 NATIONAL CURRENT AFFAIRS 9 JAN | RAS
Published on January 12, 2023 by Just Prep Raj |
Last Updated on March 15, 2023 by Just Prep Raj
NATIONAL NEWS | 9 JAN | RAS | PRE | MAINS
National News
Pravasi Bharatiya Diwas – 9 January
The 17th Pravasi Bharatiya Diwas Convertion is being organized in Partnership with the Madhya Pradesh Government from 8-10 January 2023 in Indore.

The meaning of 9th January as NRI Day comes from the way that Mahatma Gandhi got back to India from South Africa on this day 1915.
India has surpassed Japan in terms of Auto sales last year to become the third – largest Auto market globally for the first time.
India's total sales of new vehicles stood at around 4.25 million units.
First G-20 meeting to take place in Puducherry on Jan 31.

India will host the 'voice of the global south summit' on 12th & 13th of January 2023.
Theme – 'Unity of voice, unity of purpose.

The summit is envisaged to bring together the countries of the south and share their perspectives on various issues.
Youth Affairs and sports minister Anurag Singh Thakur launches the Theme of the Youth 20 summit in New Delhi.
India is hosting the Y20 summit for first time .
About Youth 20 (Y20):-
Youth 20 (Y20) is the official youth engagement group of G20.

It provides a platform for youth to express their vision and views on G20 priorities.
Other Popular Articles
NATIONAL CURRENT AFFAIRS 23 JAN | RAS
NATIONAL CURRENT AFFAIRS 14 JAN | RAS
GEOGRAPHICAL INDICATION TAGS (GI) | 2023 UPDATED LIST OF GI TAGS IN RAJASTHAN | RAS | PRE | MAINS